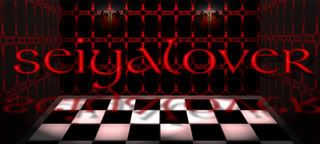 First one.. I had a blast doing this one.
TYPE YOUR FIRST NAME WITH YOUR...
1.FINGERS: Seiyalover
2.CHIN: dsarwe986y7utADO90IVGFERWRT (not so good…)
3.ONE FINGER, EYES CLOSED: sriyalocet (lol….)
4.ELBOW: redeijoyhudxf,.90ivc r3w4r5t (oh, I suck at this..)
5.NOSE: seiyalover (lol.. that one I can do.)
6.PALM: sdeiyalkikv cesre (Ok….)
Second one...
1.) List Four fandoms you have.
1 none
2 none
3 none
4 none
2.) Have you ever slept in the back of a car?



yep….
3.) Have you recently dyed your hair/cut it?
Yep, I cut it, dyed it dark brown (close to my natural color), and put blonde streaks in it.
4.) List four people that you look up to the most.
1. my mom
2. my sister

3. my daddy
4. my best friend

5.)How many pets do you own as of now?
A cat (Jewels)
6.) Which do you prefer white or black?
Red
7.) Who is your most played character?
I don't have one
8.) Choose one or the other, not both:
- Being stuck on an island with your best friends
- Being stuck on an island with hot anime bishies
**Being stuck on an island with hot anime bishies (okay so I am bad)
9.) Name three aspects that tell who you are.
I am kind
I am thoughtful
I am funny
10.) If you could have a power what would it be?
To be able to fly.
11.) Who was the last person you talked to?
My hubby
12.) Who was the last person you said "I love you" to?
My hubby
13.) Write down the first five words that pop into your head:
love
Orlando
Tired
Hungry
Headache
14.) What's one thing you wish you could do better?
There are so many things, I can't think of one.
15.) Do you like the way you are?
Sometimes
16.) Choose, Summer or Winter:
Fall
17.) Choose, Rain or snow:
Snow
18.) Water or ice?
Ice
19.) List two odd things about yourself:
To be such a sweet person, I love horror movies.
I have a hard time sleeping.
20.) Now list 6 people who should do this quiz!
The first six people to read this...



Feel free to come by and visit my club.

I was looking through my photos and decided to put some up on dA as stock. I dont know if they will be useful, but you never know. I am always adding new stuff there. Go check it out.

Brushes
Objects
Nature
Miscellaneous
Places





























































My best friend of 25 years

and a wonderful artist.
My sister, and wonderful artist