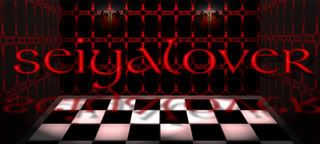 Today is my sons Birthday......



I can not believe he is 6 years old today. Man how time flies. He is 6, but he tries to act like he is 20, then he turns around and acts like he is 2.

But I love the little bugger.



We are going to head up to VA for the weekend so we can celebrate my sons and my sisters birthdays together.

We are going to have a Pirates party. Everyone is going to dress up and have loads of fun. Of course my son is really looking forward to it.

Most favourited deviation is Crimson Blood
Most viewed deviation is Dark Angel - Light Angel
Oh and on my stock page ~
seiyastock


I got a Daily Deviation, on 2006-12-24. For

Feel free to come by and visit my club.

I was looking through my photos and decided to put some up on dA as stock. I dont know if they will be useful, but you never know. I am always adding new stuff there. Go check it out.

Brushes
Objects
Nature
Miscellaneous
Places





























































My best friend of 25 years

and a wonderful artist.
My sister, and wonderful artist